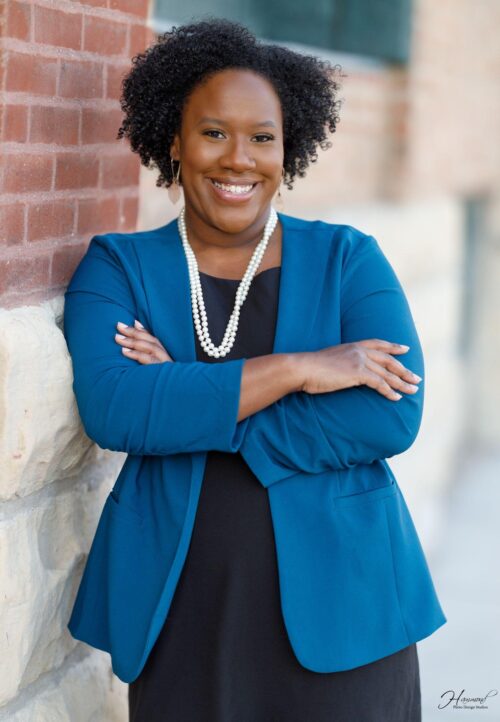 Mariam Thiam
Mariam Thiam is a vibrant leader in the realm of arts and public service, epitomizing the spirit of creative empowerment. With an unwavering commitment to the field, she weaves a rich tapestry of cultural exploration and artistic innovation, all while fostering a sense of community and building new talent. Mariam's transformative leadership has helped amplify Chicago's rich cultural identity, bringing diverse forms of artistic expression to the public sphere. 
Currently, as the Program Director of Performing Arts for the City of Chicago's Department of Cultural Affairs and Special Events, she helms a dynamic creative team responsible for orchestrating impactful downtown and neighborhood programming, including the Chicago Gospel Music Festival, Millennium Park Music Series, Blues Festival, Chicago Jazz Festival, World Music Festival and SummerDance. Her acumen extends to supporting initiatives such as the Millennium Park Residency Program, Chicago Band Roster and Year of Chicago Theater residencies. 
Her extensive experience has seen her shape multiple roles in the arts and education sector, demonstrating her profound versatility. She was the Community Arts Engagement Manager at The University of Chicago Reva and David Logan Center for the Arts and served as Executive Director for the Blessed Sacrament Youth Center and the Hyde Park School of Dance. Her tenure as the Program Manager of the Arts in Sacred Places program for Partners for Sacred Places, and as Education and Outreach Coordinator for Luna Negra Dance Theatre, highlights her deep commitment to both public service and the arts. 
Grounded in a comprehensive academic foundation, Mariam holds a Bachelor of Fine Arts in Dance and a minor in African American Studies from the University of Illinois Urbana Champaign, a Master of Science in Nonprofit Management with a focus on Human Services Administration from Spertus College in Chicago and a Certificate in Digital Marketing and Integrated Communications from The University of Chicago. 
Mariam is a catalyst for creativity, a strong advocate for public service, and a beacon in the art community. Her leadership style imbues those around her with a sense of empowerment, fueling their creative drive and building a robust artistic ecosystem. Mariam Thiam's multifaceted professional journey tells the story of not just an accomplished arts administrator, but a visionary committed to enhancing the artistic landscape she navigates. Her determined spirit and steadfast dedication make her a respected and influential figure within the field.