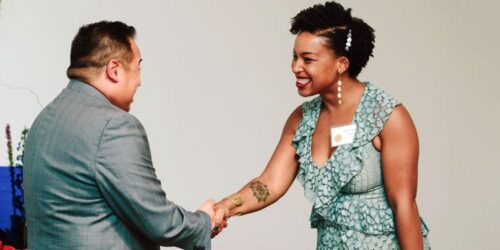 Awards
Legacy Awards are presented annually during a ceremony that takes place on campus in the fall. During the Legacy Award ceremony the college also inducts new members of the Guild, a group of alumni, faculty, and friends of FAA who are recognized posthumously for their distinguished contributions.
Nominations for the 2023 Legacy Awards are now open. The deadline to submit a 2023 Legacy Award Nomination is March 1 at 11:59 pm CST. We invite faculty, alumni, and friends of the college to submit nominations for the following Legacy Awards.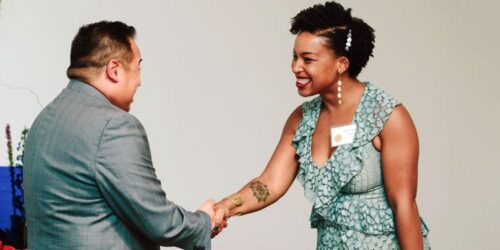 Legacy Awards
Distinguished Legacy Award
Awarded to FAA alumni who have attained outstanding success and national or international distinction in their chosen profession or life's work and whose accomplishments reflect admirably on, or bring honor to, the College of Fine and Applied Arts and the University of Illinois. Distinguished Legacy Award guidelines
Emerging Legacy Award
Recognizes FAA alumni early in their careers who have made outstanding professional contributions to their field since graduating. Emerging Legacy Award guidelines
Illinois Arts Legacy Award
Recognizes volunteers, staff, loyal performers, affiliated artists, etc. who are not necessarily graduates of FAA but whose contributions have made a significant impact in the arts at Illinois. Illinois Arts Legacy Award guidelines
Nominations for the 2023 Legacy Awards are now open. Submit your nomination by March 1 at 11:59 pm CST.
2022 Legacy Award Recipients
Congratulations to the following 2022 Legacy Award recipients.
Previous Recipients