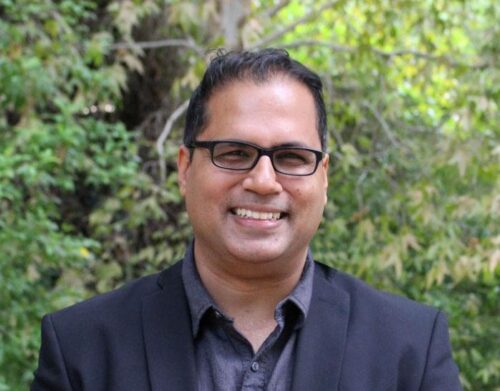 Altaf Engineer
Altaf Engineer is an assistant professor at the University of Arizona College of Architecture, Planning, and Landscape Architecture. He is a research faculty member in the University of Arizona Institute for Place and Wellbeing, which integrates medical research with design practices to address how built spaces affect human psychology and physiology. He also serves as chair of the Master of Science in Architecture Health and Built Environment Program. At the University of Arizona, Engineer has developed a new curriculum that aligns closely with his design, health, and wellbeing research and practice objectives.
Engineer received his master in architecture degree in 2005 and doctoral degree in December 2015 from the University of Illinois School of Architecture. He earned his bachelor of architecture degree from the University of Mumbai in India. He is a LEED-accredited professional with many years of experience in designing sustainable higher education buildings, institutional buildings, adaptive re-use projects, and residential projects.
Engineer's education and training in the arts at Illinois taught him how creativity and innovation can be used to serve society. In 2015, he co-founded Architects for Society (AFS), a nonprofit design practice of allied professionals from the United States, Canada, Europe, the Middle East, and India with a mission to serve disadvantaged communities through innovative architecture and design.
The AFS team recently designed a rapidly deployable and dignified housing solution for people displaced by natural or human-made disasters called the Hex House. This solution won two prestigious international awards: a German Design Council Iconic Award in 2016—best in the category of Visionary Architecture—and an American Architecture Prize in 2016—a bronze medal in the Architectural Design/Social Housing category. The city of Minneapolis and a nonprofit organization in Los Angeles are now considering proposals to build these homes as pilot housing projects for homeless or low-income populations.
Referencing Engineer's book Shedding New Light on Art Museum Additions: Front Stage and Back Stage Experiences, his nominator wrote, "The book provides a unique and refreshing perspective on museum design by calling upon readers to become aware of voices rarely heard: museum employees, via post-occupancy evaluations of four high-profile museums and their additions in the United States." A reviewer said of the book, "Museums, one of the most recognizable and important cultural institutions of our time, can benefit greatly by this work."