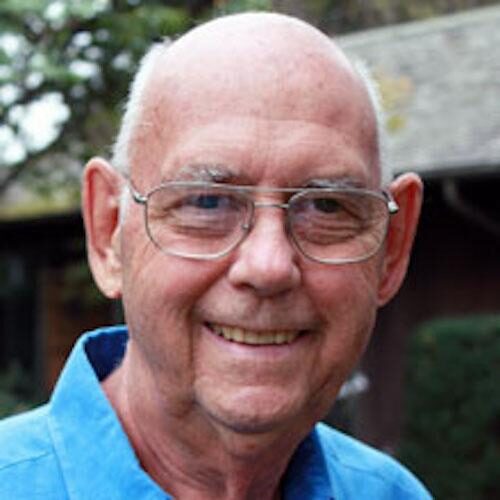 James Bier
Illinois Arts Legacy Award
Since the inception of a permanent facility for Japan House in 1998, James Bier has been integral to the development of the grounds. He directed the design and plan of the ponds and created the traditional tea garden and the dry, or karesansui, garden. Through his dedication and knowledge of Japanese design and gardening, he has created one of the jewels of the University of Illinois campus.
A native of Cleveland, Bier graduated from Western Reserve University with a degree in geology and then was drafted into the U.S. Army. He was stationed in Tokyo with the 29th Engineer Mapping Battalion. In 1957, he completed an MS in cartography/geography from the University of Illinois at Urbana-Champaign, where he became staff cartographer and lecturer for the Geography Department until retirement in 1989.
Over the course of his career, he produced nearly 3,000 maps and atlases for publishers and authors throughout the United States. His interest in Hawaii and the Pacific island nations began as designer and cartographer for the Atlas of Hawaii followed by the Reference Maps of the Islands of Hawaii published by the University of Hawaii Press.
In retirement, his main cartographic interest has been to serve Hawaii. His other major interest has been studying Japanese gardens during his many trips to Japan and creating his own Japanese/American house and gardens over the past 50 years. He designed, donated, and constructed the gardens at Japan House, and he continues to maintain them today.