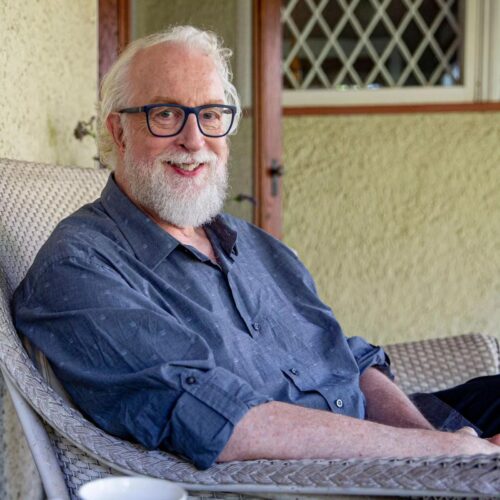 Robert Falls
Distinguished Legacy Award
Robert Falls launched his professional career as a director and producer within months of graduating from the University of Illinois in 1976. Encouraged by friends, Falls interrupted his pursuit of acting in New York City to direct his U of I production of Michael Weller's Moonchildren for Apollo Productions in Chicago. Moonchildren's success earned Falls his first Joseph Jefferson Award, and when his 1977 production of John Steinbeck's Of Mice and Men at Wisdom Bridge Theatre landed him a second Jeff Award, the company hired Falls to be its artistic director.
It was at Wisdom Bridge where Falls began to establish his reputation as a director of plays that ranged thematically and stylistically from Hamlet and Tartuffe to The Importance of Being Earnest and the world premiere of John Olive's Standing on My Knees, which subsequently transferred to the Manhattan Theatre Club in New York. Coupled with Falls's commitment to showcasing the work of innovative theatre makers like Krannert Center Artist-in-Residence Shozo Sato, these productions attracted new audiences to Wisdom Bridge.
In 1986, the Goodman hired Falls to helm Chicago's largest not-for-profit theatre company. During 33 years as the Goodman's artistic director, Falls has staged more than 40 major productions, including 14 world premieres. He has produced or coproduced more than 200 other plays and world premieres and has collaborated with scores of celebrated and emerging playwrights, directors, and designers. His critically acclaimed Goodman production of Death of a Salesman, starring Brian Dennehy, received seven Tony Awards when it was remounted on Broadway. His Goodman productions of Eugene O'Neill plays, all starring Brian Dennehy, have also been presented on Broadway, at the Stratford Festival, and at Dublin's Abbey Theatre; the Tony Award–winning Broadway remount of Long Day's Journey into Night also starred Vanessa Redgrave, Philip Seymour Hoffman, and Robert Sean Leonard. Additional Broadway credits include Elton John and Tim Rice's Aida, which received four Tony Awards and continues to be produced around the world; Eric Bogosian's Talk Radio; the American premiere of Conor McPherson's Shining City; and Horton Foote's Pulitzer Prize–winning The Young Man from Atlanta.
Falls's most recent credits at the Goodman include the world premiere of David Cale's We're Only Alive for a Short Amount of Time, which transferred to the Public Theater; his own original adaptation of Ibsen's An Enemy of the People; the world premiere of 2666, adapted from Roberto Bolaño's epic novel; the world premiere of Rebecca Gilman's Luna Gale, subsequently remounted at CTG's Kirk Douglas Theatre; as well as The Winter's Tale, Uncle Vanya, Measure for Measure, and The Seagull. Previous credits include the world premieres of three more plays by Rebecca Gilman, Arthur Miller's Finishing the Picture, Eric Bogosian's Griller, and Richard Nelson's Frank's Home; the American premieres of Alan Ayckbourn's House and Garden; and the Midwest premieres of Edward Albee's The Goat, or Who Is Sylvia? and John Logan's Red. In March 2020, he will direct Molly Sweeney, Brian Friel's modern classic.
American Theatre magazine has called Falls one of the country's "most powerful" theatre artists. Under his leadership, the Goodman received the 1992 Special Tony Award for Outstanding Regional Theater and, in 2003, was named "the number one regional theater in the U.S." by Time magazine. His awards for directing include a Tony Award (Death of a Salesman), a Drama Desk Award (Long Day's Journey into Night), an Obie Award (subUrbia), a Helen Hayes Award (King Lear), and numerous Jeff Awards. He is also the recipient of such prestigious honors as the Savva Morozov Diamond Award (Moscow Art Theatre), the O'Neill Medallion (Eugene O'Neill Society), and the Illinois Arts Council Governor's Award. In recognition of these achievements, Falls was inducted into the Theater Hall of Fame in 2015.
For more on Falls, read this 2018 profile by the Illinois Alumni Association.