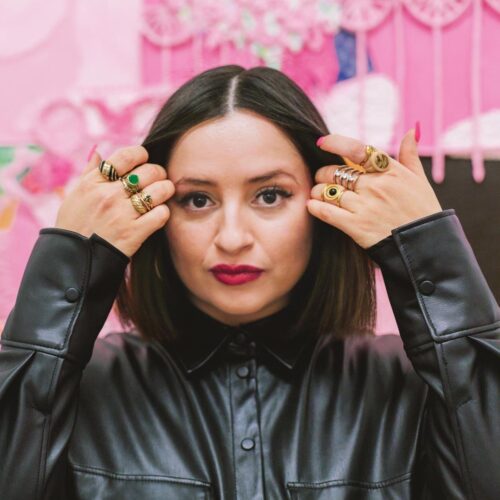 Yvette Mayorga
Yvette Mayorga is an interdisciplinary artist. She uses confection, industrial materials, and the American board game Candy Land as a conceptual framework to juxtapose the borderlands of the United States and Mexico. The spaces in the "candy lands" of her work relate to immigrant utopian visions of the American Dream. The smell, decoration, and personal photographs in her work serve to critique the glut of violence at the border.
Mayorga has presented her work at the Vincent Price Art Museum, the School of the Art Institute of Chicago, EXPO, LACMA's Pacific Standard Time, the Chicago Cultural Center, the Chicago Artists Coalition, the National Museum of Mexican Art, the University of Indianapolis, the Arts Incubator, Roots and Culture, Weinberg/Newton, Gallery 400, the Ukraine Institute of Modern Art, and Geary Contemporary. Exhibits are forthcoming at Loyola Marymount University, Tube Factory, and MASS Gallery.
Mayorga received her MFA in fiber and material studies from the School of the Art Institute of Chicago. She was featured in the Guardian, Chicago Magazine, the Inter-University Program for Latino Research, ARTnews, Artnet News, Remezcla, Newcity Art, Artforum, Teen Vogue, Hyperallergic, and a cover story for the Chicago Reader. View Mayorga's work on her website.