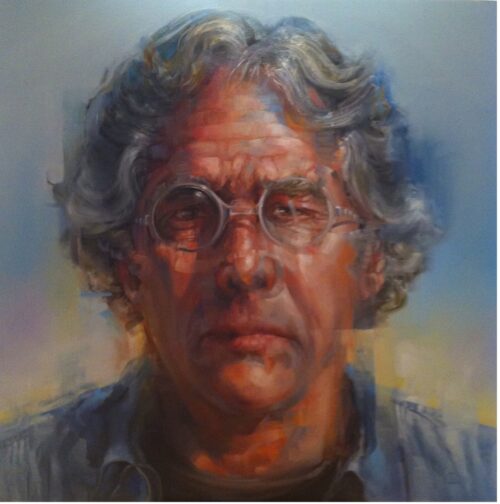 Douglas Busch
The One Camera          The Single Version          The Artist 
"I am interested in presenting reality more accurately than I can actually see it. On one level, my work is about a certain density. There is more to see than we can actually see." 
Busch's large format black and white photographs, ranging from 8"x10" to 40"x60" (shot with the world's largest portable camera, designed and built by the artist himself), present images of great beauty and irony, great subtlety and elegance. In Busch's photographs, "actuality is not abbreviated but opened into the world, not merely documented but discovered," states Dr. Donald Bartlett Doe, Director of the Mulvane Art Museum, Topeka, KS. Busch's vision and personal sensibilities enable him to capture the monumental in the ordinary, to inform the details of everyday life with sensitivity and clarity. 
Robert J. Evans, Director of the Danforth Museum of Art, Framingham, MA, notes, "Busch's combination of technical perfection and personal poetic sensitivity is truly overwhelming. His intense, aesthetic vision combines with his outstanding craftsmanship to produce strong works, simple and direct, yet redolent of the great artistic tradition that preceded him. There is a deeper mood and a quality of light washing through the cityscapes distinct in feeling from what we can see in most American imagery. Busch's sensibility shines through always, creating harmonies that delight the eye." 
Busch's technical ability is widely acknowledged and respected. His work has been published in virtually every international photographic magazine. Jannes Art Publishing of Chicago, IL writes, "Mr. Busch will become, within the next few years, one of the world's outstanding and most noteworthy black and white photographers. The technical caliber of his work is superb, his vision exciting and strong." Numerous publications have cited Busch's technical expertise in inventing and building photographic equipment for large format photography. 
Al Weber comments, "Busch's genius is his ability to combine his artistic talent with an uncanny technical expertise in a way which has placed him in a unique position within the international photographic field. By those who are familiar with his work, he is considered one of the most talented and accomplished large format black and white photographers anywhere."