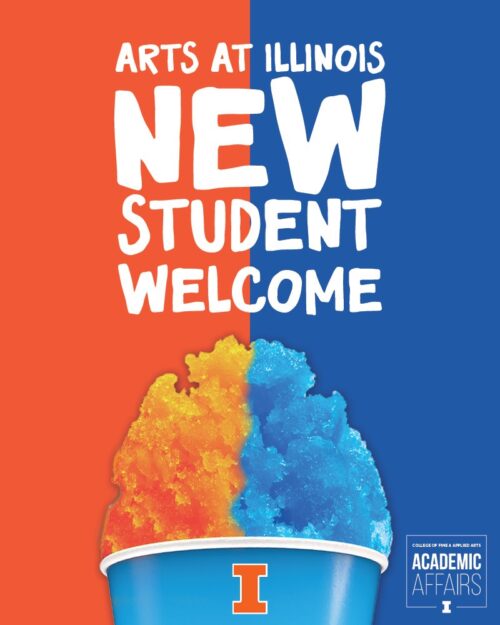 Arts at Illinois New Student Welcome
We are very excited to have you join our college this fall. All new freshmen and transfer students are invited to come meet fellow students, staff, and FAA administrators. This is a great time to learn more about some of our FAA-related student organizations on campus and the FAA experience.
Join us for some fun, Kona Ice, and to pick up your free FAA t-shirt!
Follow @FAAStudents and like our Arts at Illinois post for a chance to win special prizes at this event.