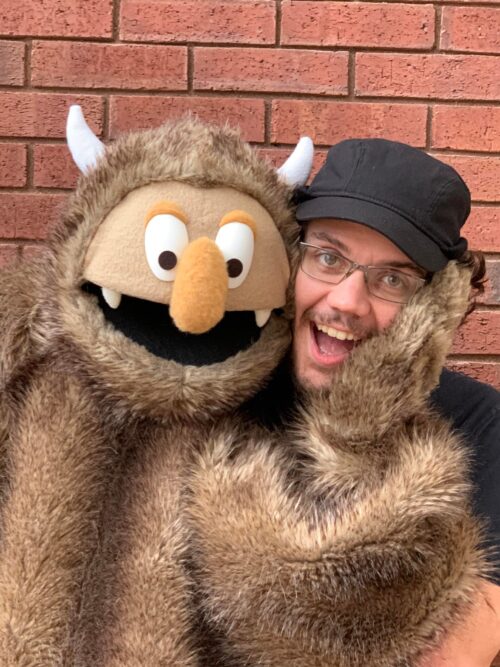 Charles Pascale
MFA in Theatre, Properties Design and Management, Class of 2024
Share a little bit about why you chose UIUC/FAA for your graduate degree.
UIUC offers one of the only Props programs in the country as well as an assistantship program that made it financially feasible to attend. I absolutely love making almost anything, and I especially enjoy working on trick props, animatronics, special effects, and puppets.
What has been a highlight of your grad school experience so far?
Getting to work on puppets for Deke Weaver's production of CETACEAN was definitely a highlight. I love getting to make puppets, and I learned so much during our collaboration.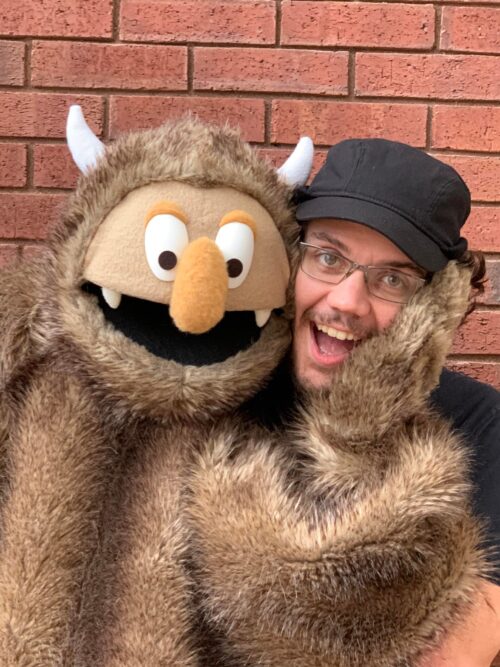 more questions
Share a little about a special project you have worked on.
Working on CETACEAN (The Whale) was a great opportunity to explore making a puppet with continuous sinusoidal motion to match the undulation of a real whale. One of the challenges of creating these puppets was finding environmentally conscious materials with which to build them. The puppets also needed to be light enough for the puppeteers to manipulate and flexible enough to move like a swimming whale. When you're making puppets or puppeteering, you're putting life into them and they become an extension of your body almost. The show was trying to give that sense: That this is an extension of your world.
How do you hope your graduate degree will impact your career?
I hope the diverse set of skills explored during my time here will open the door to a variety of different employment opportunities and allow me to continue to work in a creative field. I also have a background in engineering, so I bring an eye for detail and ambitious attitude to any team, all while retaining a timely production schedule!
What is your favorite space on campus and why?
The Illini Rec Room, they have pinball!
What advice would you give students interested in attending your grad program?
It's more work than you think it is. It will never feel like it, but sometimes it is okay to turn off and let go for a while. Stay curious.