Program Administrators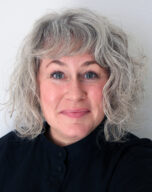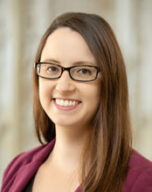 Faculty Committee
Aneesha Dharwadker
Assistant Professor, Illinois School of Architecture and Department of Landscape Architecture
Aneesha Dharwadker is an assistant professor of architecture and landscape architecture at the University of Illinois at Urbana-Champaign. Her teaching and scholarship examine globalization, colonialism, and social issues in relation to the built environment. She is the founder of Chicago Design Office and editor of Transect, a journal of design criticism.
Connor O'Shea
Assistant Professor, Department of Landscape Architecture
Conor O'Shea is an assistant professor in the Department of Landscape Architecture. His design, research, and teaching focus on the urbanization of the hinterland, operational landscapes, logistics landscapes, and the geography of freight transportation in North America. He directs the Landscape Strategies Laboratory at the University of Illinois at Urbana-Champaign and is founding principal of Hinterlands Urbanism and Landscape.
Eric Benson
Associate Professor Graphic Design, School of Art and Design
Eric Benson was born in Arizona and raised in Mid-Michigan where he later received his BFA in graphic and industrial design from the University of Michigan in 1998. He worked professionally as a UI/UX designer at Razorfish and Texas Instruments before he received his MFA in design from the University of Texas at Austin in 2006. His MFA thesis became the internationally recognized and award-winning sustainable design website www.re-nourish.org. His work with Re-nourish translated into an academic career where he currently is an Associate Professor of Graphic Design at the University of Illinois at Urbana-Champaign. His research and teaching at Illinois laid the foundation to create the Fresh Press Agri-Fiber Paper Lab. Fresh Press explores the potential of papermaking to be zero waste, environmentally sustainable, and a catalyst for a thriving local economy.
Benson has published and lectured internationally on the importance of sustainable design. His work has also garnered numerous design awards and has been seen in notable venues like The Walker Art Center, the Smithsonian Cooper Hewitt National Design Museum, the Hammer Museum, the Contemporary Arts Museum Houston, and RISD.
Fang Fang
Lecturer in Urban and Regional Planning
Fang Fang researches urban forests, land use, and environmental planning. She uses geographic information systems (GIS), remote sensing, machine learning, and spatial modeling to understand urban tree canopy and greenspace for environmental justice. She examines urban tree species distribution using high spatial resolution images, as well as object-based image analysis to describe urban tree health. She has taught courses in physical geography, GIS, making sustainable design studios, urban informatics, and data science for planners. Fang received her PhD in geography from West Virginia University in 2019. She earned her master's degree in environmental engineering from Ulsan National Institute of Science and Technology and a bachelor's degree in urban and regional planning and resource management from Beijing Forestry University.
Daniel Schneider
Past Sustainable Design Faculty Program Administrator
Retired Professor, Department of Urban and Regional Planning
Daniel Schneider was a professor in the Department of Urban and Regional Planning and faculty program coordinator for the Bachelor of Science in Sustainable Design. He has been an ecologist and environmental historian whose research focused on the interrelations between natural and human systems in sustainable planning and management. He completed a book on the history of the biological sewage treatment plant that examined the interrelations between the "natural" and "artificial" in this critical infrastructure. He investigated the ecology and management of bed bugs in U.S. cities, examining bed bug infestations as an issue of environmental justice. His teaching covered ecological applications to planning, watershed planning, urban ecology, and environmental history. He is a furniture designer and maker, focusing on using locally and sustainably grown hardwoods.
Affiliated Faculty
Architecture
Christina Bollo—green affordable housing and equity
Mohamed Boubekri—indoor environments, health, and sustainable architecture
Aaron Paul Brakke—public space design and design for climatic conditions
Benjamin Bross—urbanism and material culture
Sara Bartumeus Ferré—architecture and landscape architecture
Lynne Dearborn—health and equity
Ralph Hammann—energy and architectural design
Kevin Hinders—urbanism
Tait Johnson—history of architecture and materiality
Paul Hardin Kapp—historic preservation
Sudarshan Krishnan—lightweight and transformable structures
John C. Stallmeyer—history and theory of architecture
Mark Taylor—solar design and renewable materials
Art and Design
Teri Weissman—history of design
Billie Theide—sustainable materials, metals
Molly Briggs—design theory
Karin Hodgin Jones—digital art and sustainability
Deana McDonagh—empathic design
Chiara Vincenzi—sustainable fashion design
Dance
Jennifer Monson—urban ecologies and movement
Landscape Architecture
Brian Deal—sustainable planning and design, modeling, and climate
David L. Hays—landscape theory and history
Kelley Lemon, PLA, LEED AP, EDAC—vernacular design
Mary Pat McGuire—water and sustainable landscapes
Pollyanna Rhee—modern environmentalism
William C. Sullivan—landscapes and health
Stephen Sears—landscape design
D. Fairchild Ruggles—landscape history
Music
Michael Silvers—traditional ecological knowledge and materials
Theatre
Kim Curtis—sustainable theatre and costume design
Urban and Regional Planning
Arnab Chakraborty—land use and environmental planning
Lindsay Braun—sustainable transportation
Bumsoo Lee—land use and transportation
Fang Fang—geographic information systems and urban forest
Alice Novak—historic preservation
Lou Turner—community organizing
Magdalena Novoa—historic preservation
Dustin Allred—urban sustainability