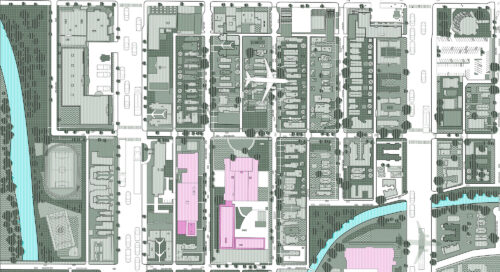 Degree Information
All degree-seeking students must be registered in the College of Fine and Applied Arts for at least two semesters.
Changing Majors
Students who would like to change their major and do not wish to follow the course recommendations of their current program of study must submit a transition semester form. Generally, only one transition semester is allowed. It is your responsibility to contact the desired program/college to discuss the application details and transfer process so that you can gain approval to transfer into another major. If approval is not granted before the tenth day of classes, the change will not become effective until the following semester. Students are strongly encouraged to visit Changing My Major to learn more about the intercollege transfer process required to gain approval to transfer into the desired major, the application details, and necessary contacts.
Earning a Minor
Consult the official list of minors to see the options and requirements. All students are eligible to select a minor at the end of their freshman year. Fill out the minor declaration form to make your choice. If your circumstances change and you are no longer pursuing that minor, complete and submit the minor cancellation form. If you have discussed requirements for your minor that differ from the published requirements, your minor advisor will need to submit the minor modification form.
Concurrent Degrees
If you intend to pursue two degrees you must meet the following requirements:
Minimum cumulative GPA of 3.0 (approval for two degrees will not be given to students with a GPA of less than 3.0)
Sophomore standing (at least 30 credit hours completed)
Completion of residency* in both colleges with at least two semesters in FAA; if both degree programs are within FAA, at least two semesters must be spent in the major unit for each degree
Completion of a minimum of 30 semester hours beyond the first degree
Certification of both degrees for graduation within the same semester
If you are seeking a concurrent degree within FAA you must complete the dual degree request form. This form requests the following information:
Semester-by-semester plan of study outlining completion of the requirements for both degrees signed by advisors from each program
Statement of interest
If you are a current FAA student seeking a degree in another college, you will need to contact your program of interest to identify the appropriate form for that college. You will need to obtain signatures from both departmental advisors and the signature of an assistant or associate dean from the other college.
* Please note that most FAA scholarships awarded to support the primary major will be withdrawn during semesters when the residency requirement in the other college is being completed.